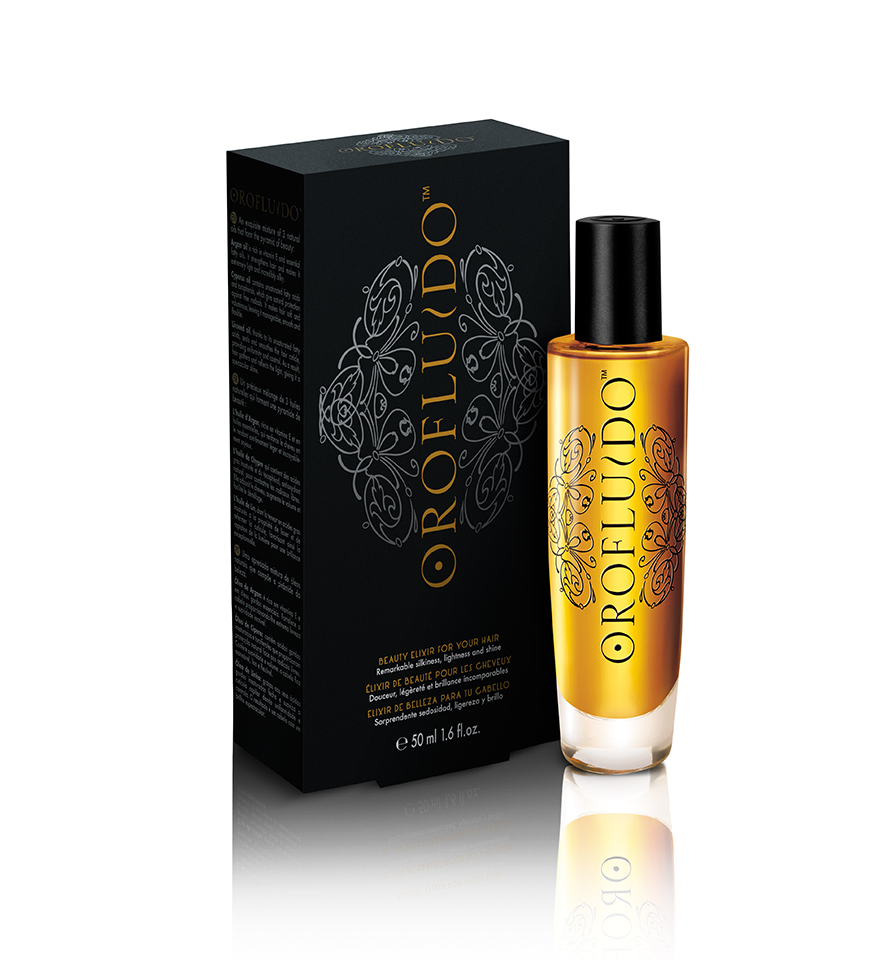 How does it work?
Original Elixir for hair care by Orofluido 'Beauty Ritual for Your Hair' is an universal product created on the basis of plant oils. It is recommended for all hair types.
This beauty ritual for hair is inspired by ancient traditions of Moroccan women.
Orofluido Beauty Original Elixir:
provides nourishment of hair,
deeply moisturizes dry strands,
restores vitality of hair fibres,
smooths and makes hair more flexible,
lightens up naturally and adds shine,
eliminates tangling by facilitating combing,
boosts hair volume.
What is in the composition?
Orofluido oil is a product for hair care which is created on the basis of three natural plant extracts. The combination of the best oils for lightening up, nourishment and smoothing of hair is due to:
the liquid gold of Morocco, argan oil,
highlighting linseed oil,
elasticising cyperus oil.
What is the performance assessment?
Original Elixir of Orofluido has typical composition for this kind of products – runny, light, the one that does not weight hair down. What is more, the application does not cause greater problems. The consumers emphasize that if they apply too much of the product, the hair appears to be flat. Despite that, the oil has very pleasant scent with delicate note of vanilla and amber.
Original Elixir Orofluido formula does not require to be rinsing off. It can be put on dry and wet hair, and the multitude of application is similar to other products present in the ranking. Unfortunately, because of the runny consistency, the product is not as efficient as other products of similar features.
ADVANTAGES: effectiveness, natural composition, flavour, elegant package
DISADVANTAGES: medium efficiency, risk of weighting hair down