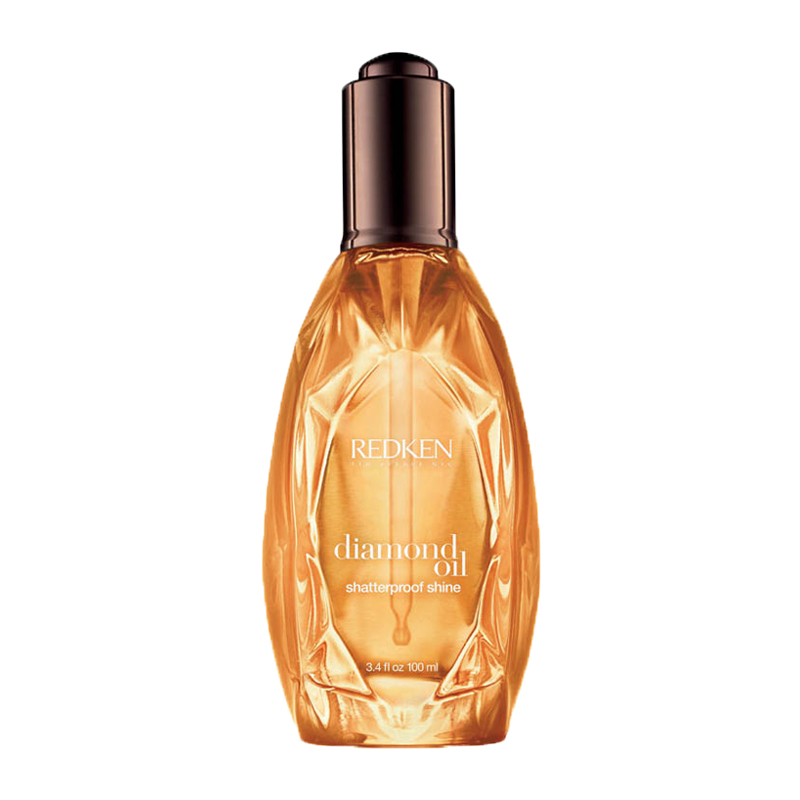 How does it work?
Diamond Oil is and elixir which uses natural oils as the core ingredients. This American brand's product has two versions: a gold-bottled for normal and delicate hair, and a black-bottled for unruly hair.
The complex action is possible thanks to three natural oils, which are, according to the consumers, extremely effective.
Diamond Oil by Redken:
provides gloss and lightens up hair,
maintains appropriate pH level,
nourishes hair due to protein complex,
guarantees right level of moisture,
strengthens and regenerates hair.
What is in the composition?
The secret of Diamond Oil by Redken lies in its formula that combines the latest hair caring technologies, action of polymers and Shine Strong Complex (a complex of three natural plant extracts). What is more, Diamond Oil is a silicone-free product. Its action is owned to rich in omega acids plant extracts, vitamins and minerals:
moistening apricot seed oil,
nourishing linseed oil,
strengthening coriander oil.
What is the performance assessment?
Redken Diamond Oil is characterized by slightly dense consistency that gets absorbed well. Part of the consumers claim that the product weighted their hair down, which means that the formula is not suitable for all hair types. However, this drawback can be recompensed by fairly pleasant flavour the cosmetic gifts hair with.
Another plus of Redken Diamond Oil is the fact that it is a leave-in cosmetic. The oil can be applied on either dry or wet hair, and its features are improved when warmed up. Warmed-up oil can be applied before or after shampooing, left on overnight or used as an additive to a hair conditioner. The elegant bottle with a pump stores an efficient product.
ADVANTAGES: efficiency, natural oils, silicone-free formula, pleasant flavour, elegant package
DISADVANTAGES: risk of weighting hair down