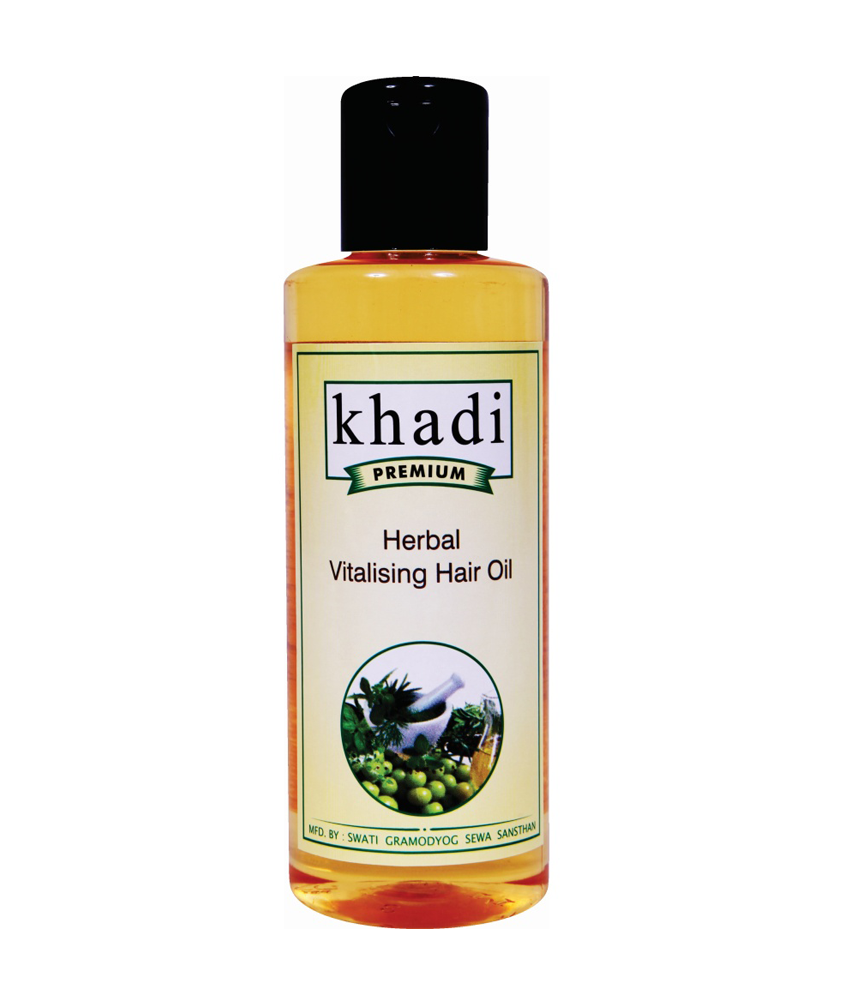 How does it work?
Vitalising Hair Oil is a completely eco-friendly product. Its pro-environment attitude is proven by BDIH certificate. This cosmetic stimulating hair growth by Khadi was inspired by Indian traditions of hair oiling procedures.
Satisfied consumers confirm effective action of the product.
Khadi Vitalising Hair Oil:
stimulates hair roots,
strengthens hair by eliminating problem of excessive hair loss,
nourishes strands delaying aging processes,
moistures hair cells deeply,
eliminates problem of weak hair,
works anti-inflammatory,
protects hair against destructive factors.
What is in the composition?
Vitalising Hair Oil by Khadi is a natural product. Its secret lies in the rich composition. Natural oils are enriched with additional herbal extracts providing beneficial working to all kinds of hair. The composition of Khadi hair growth oil contains:
sesame oil,
coconut oil with a huge concentration of Omega-6 and Omega-9 acids,
castor oil,
rosemary oil of easing action,
carrot seed oil rich in vitamins,
Amla oil,
Bala oil,
Bhringraj oil of nourishing features,
Brahmi oil stimulating hair growth.
What is the performance assessment?
Khadi Vitalising Hair Oil is a formula of liquid consistency. It is easy to apply without the necessity of being warmed up beforehand. However, some people have problems with flat hair and greasy scalp after putting on the product. What is more, one of the characteristic features of the hair growth stimulating oil is the fragrance blend which is strong and can be described as herbal-and-incense. Unfortunately, some people might find this scent irritating.
Khadi oil is recommended for relaxing and nourishing massage of scalp. There are no contraindications connected with putting the oil to length of hair. One of the pluses of Vitalising Hair Oil is its leave-in and highly efficient formula. The product covers at least a few-month treatment even if applied regularly. Unfortunately, dosing is not comfortable since the product goes with a dropper instead of a pump.
ADVANTAGES: efficiency, eco-friendly, herbal composition, Indian recipe, only natural ingredients
DISADVANTAGES: intensity of the fragrance, uncomfortable applicator, risk of weighting hair down, risk of greasy scalp