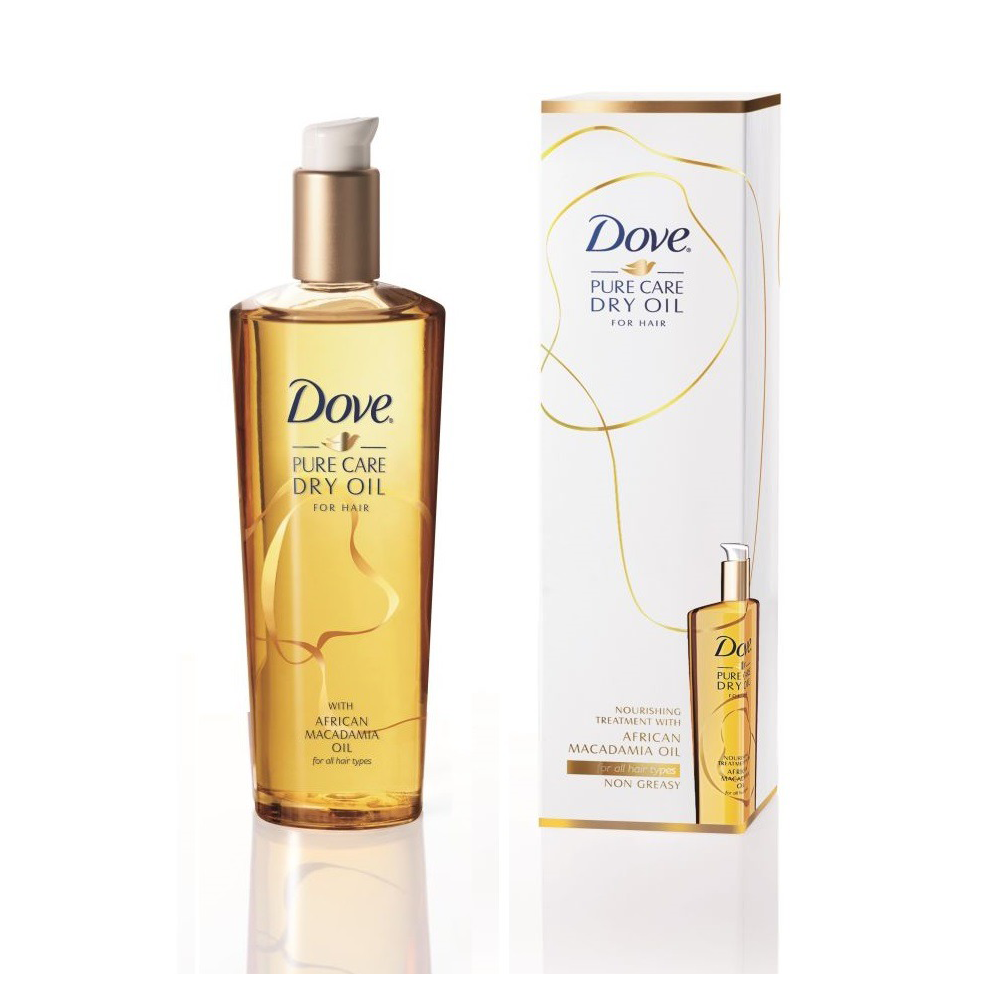 How does it work?
Pure Care Dry Oil by Dove is an innovative product for every hair type care. Most of the Advanced Hair Series users claim that this oil is an effective cosmetic.
Dove Advanced Hair Series Pure Care Dry Oil:
restores natural softness to hair,
nourishes hair cells in a complex way,
provides right level of moisture,
protects against harmful action of UV radiation.
What is in the composition?
Pure Care Dry Oil from Advanced Hair Series is a combination of innovative technologies developed by Dove and multidimensional action of the complex of six natural plant oils. Formula of this hair oil is enriched with UV filters. Efficiency of the product is owned to versatile action of natural plant extracts that are rich in vitamins, minerals, proteins and essential unsaturated fatty acids:
macadamia oil,
coconut oil of nourishing features,
almond oil,
sunflower oil for hair strengthening,
palm oil containing Q10 coenzyme,
pomegranate seed oil.
What is the performance assessment?
Pure Care Dry Oil by Dove has a light formula of delicate and runny oil. The consumers agree on the fact that the product does not weight hair down, is fast to absorb and does not leave sticky coat on hair. Their attention is rather paid to intensive, fruity-and-citrus flavours that holds on hair long.
Dry Oil from Dove Advanced Hair Series can be applied in a few ways – wet, dry, before or after shampooing and as an additive to other care cosmetics. Unfortunately, the efficiency is not as good as we could expect. To coat medium-length hair one requires more than three pumps, which is more when compared with other similar products.
ADVANTAGES: efficiency, natural ingredients, easy application, light formula, can be applied in many ways, pleasant flavour
DISADVANTAGES: could be more efficient