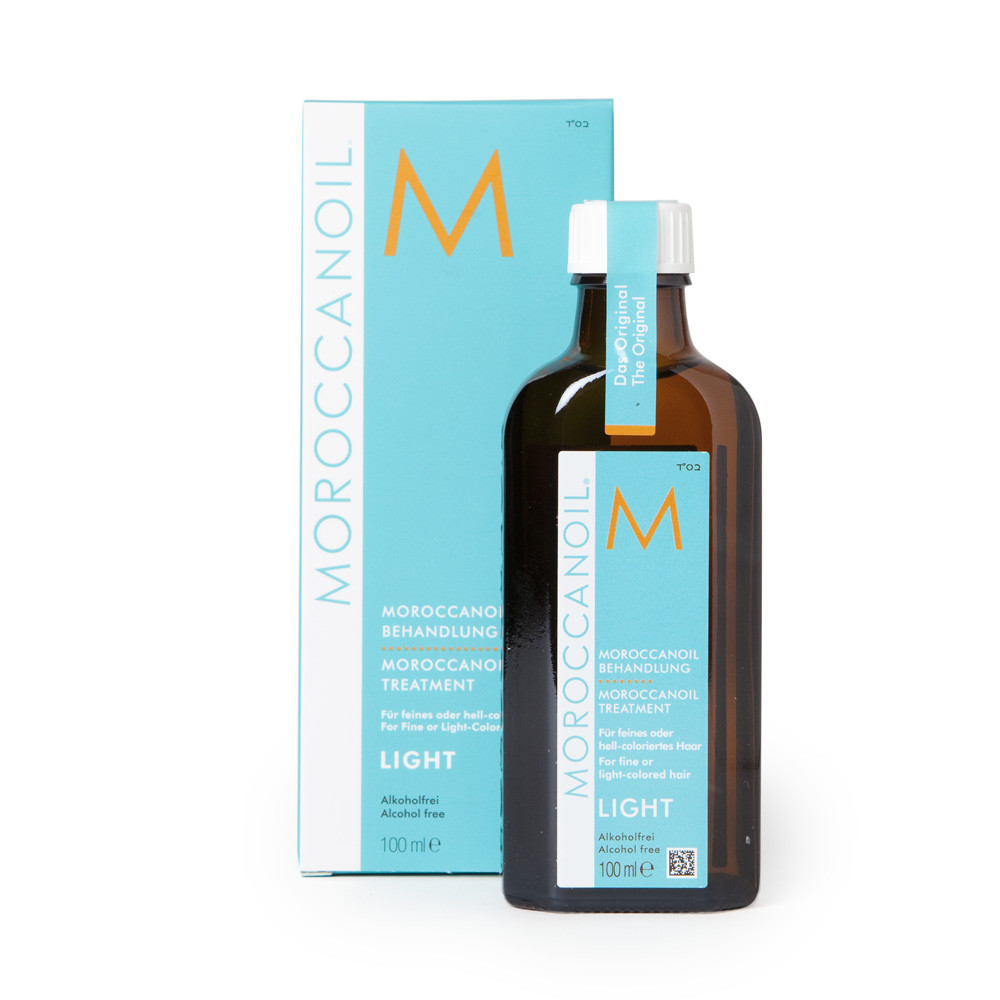 How does it work?
Moroccanoil is a product of universal application, which was designed for lightened up, bleached as well as naturally fair hair. Bright hair owners claim that this in one of a few products designed especially for them.
However, they also add that other products that are not labelled as 'fair hair treatment' have similar features to Moroccanoil's.
Moroccanoil, Treatment Light:
rebuilds damaged (due to hairdresser's procedures) hair structure,
provides protein regeneration and nourishment,
improves general condition of hair,
adds softness and smooths to strands,
eases combing,
prevents static.
What is in the composition?
Moroccanoil, Treatment Light for fair hair owns its action due to two natural substances which are enriched with smoothing silicones. The product does not contain alcohols. Its multidimensional action is provided by rich in vitamins, fatty acids, calcium, magnesium, zinc and iron natural extracts:
argan oil also known as Liquid Gold of Morocco,
linseed oil that is extracted from flaxseed.
What is the performance assessment?
Recommended for fair hair Treatment Light by Moroccanoil is an oil of bright yellow colour that does not weight down hair. Moreover, the product has delicate and sweet aroma which lingers on hair for at least several hours. The women who were using Moroccanoil Treatment confirm that the product does not clump strands nor leaves oily layer on hair. Instead, the product gets absorbed promptly. Nevertheless, it was reported that because of too frequent application, hair was supplied with too high amount of proteins which had its result in deteriorated condition of strands. A dark-glassed bottle of the product goes with an applicator (a pump), which facilitates precise dosage.
ADVANTAGES: efficiency, natural composition, alcohol-free, long-lasting flavour, precisely defined target group
DISADVANTAGES: risk of overloading hair with proteins